Cold case detective Charlie Vargas is searching for a killer—but what she really needs to know is what happened to her lover, who vanished several months ago. When the phone rings and she hears Seth's voice, she's skeptical. He tells her his name is Mason Alridge, and the only thing he remembers after his accident is the number he called...hers.
Mason looks nothing like her former lover, but there's something about his mannerisms, if not his face, that draws Charlie in. As they begin to piece together what few clues and skimpy details they have, Charlie and the man she believes is Seth slowly discover a mutual passion. With the Feds following at a distance and someone trying to kill them, will they live long enough to find out his true identity?
my thoughts~
I really enjoyed reading Memories of You and I think the cast of characters are great! I fell in love with not only Seth but also Julio (Charlies partner) and Sam, her Dad! He just made me laugh! I love that he brought her beer & flowers! This story will take you from Houston to Mexico on a trip to find out who Mason/ Seth really is, and who is behind everything that's happened.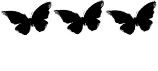 Thanks to Carina Press for allowing me to read this great book!